Who We Are
Egyptian Telephone Cooperative Association is a local, member owned cooperative, established in 1954. It provides state-of-the-art telecommunications services across five counties in Southern Illinois.
Local service is provided in the Baldwin, Blair, Glenn, Oakdale, Rice, St. Libory, and Venedy areas. Egyptian also offers long distance services and Internet services through its subsidiaries, Egyptian Communication Services and Egyptian Internet Services.
Egyptian provides a wide variety of services starting with basic dial tone phone service to enhanced calling features such as Caller ID and Voice Mail to long distance and broadband Internet services. Egyptian continues to build out fiber to the home technology to provide members with advanced broadband speeds.
Egyptian's cooperative spirit will continue to strive to meet the future needs of its members. For details on any of Egyptian's services, please call 888-774-1638 or contact us at Egyptian_Info@egyptian.net.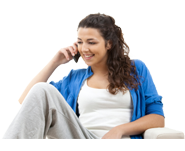 Unlimited Long Distance
As low as $19.95. With Egyptian Long Distance, you easily connect to savings.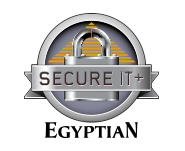 Secure IT Plus
Protect your computer. Is your computer safe from Internet threats such as viruses, spyware, and worms?